We celebrated Georgina's grandmother's life yesterday. She reached 99 years.
It was a lovely, simple service at the crematorium that fitted well and I particularly liked the music chosen to finish on – it's great when we can leave a funeral service with a smile when thinking about the life of the one we have said goodbye to.
We don't see that side of the family often and I have to say that the next generation are lovely, articulate young people and it was a pleasure to see them. Gillian & Steve and Stuart & Cath must be very proud.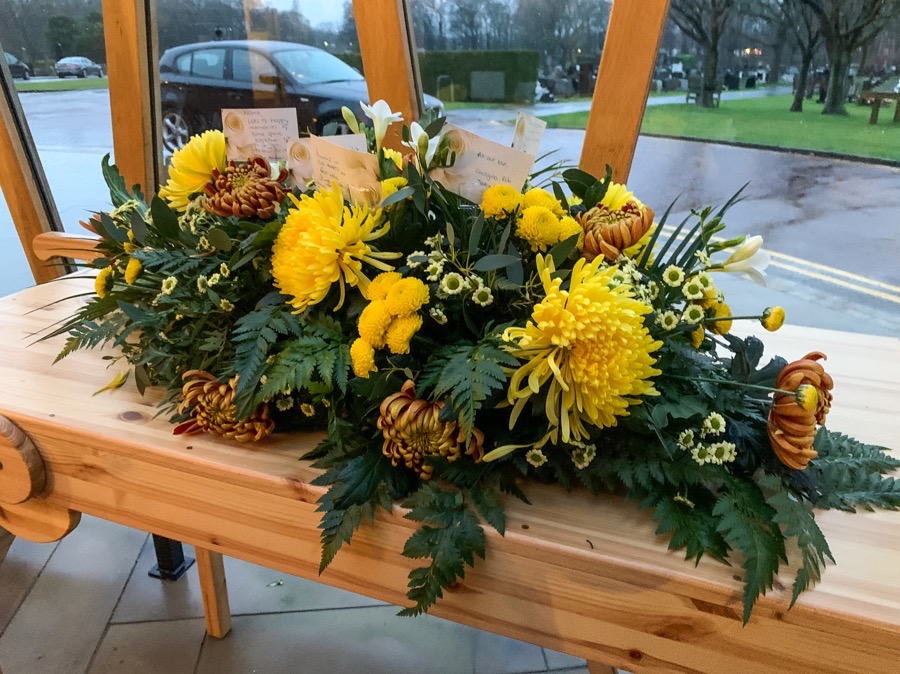 Comments from Facebook
Condolences, Georgina, on the death of your grandma x
Amanda Bonnick
So sorry to hear the sad news, thoughts and love to you all xxx ❤️
Sue Donnelly
Sorry for your loss – it sounds like the service was a good way to remember your grandmother.
Neil Hopkins
Sorry to hear the sad news and sending love to you and the family xxx
Anne Boocock
Sorry for your loss. So nice to walk away from a 'goodbye' service feeling happy.
Janet Smith
Sorry for your loss, sending you all hugs and love xxxx
Anna Bright
Sending love Georgina Allen x
Cath Chapman
Sorry for you loss Georgina xx
Shirley Cryan
Sending love to you all ❤️
Candi Trauner