Today, we said goodbye to my aunt Linda. A lovely service that I'm very grateful that I could attend. Bill's words during the service choked me up; the love he and all of our family have for her is very evident.
Linda will be very much missed.
We'll be raising a glass to her this evening.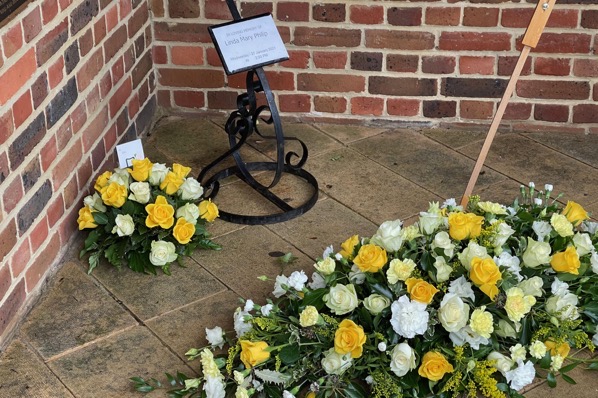 Comments from Facebook
Sorry for your loss Rob 😥
Helen Black
Mick and I have already raised a glass. I remember when our house was being remodelled Linda visited us in our caravan and was appalled that we drank wine from a mug as that was all we had available. She'll be pleased to know that we toasted her in glasses! A lovely, moving service. X
Jacqui Wheeler
Thanks for coming Rob, from all of us. Meant a lot, such a wonderful extended family we have.
You weren't the only one with 'sweaty eyes' I'm sure
Chris Cooper
Thinking of you all xx
Elaine Bliben
Yes, it was a lovely service. So many people loved Linda and she will certainly be missed. I had more than sweaty eyes, but it was worth it. I love you all and look forward to seeing you all one day.
Janet Smith
Sending lots of hugs to you all xx
Lorraine Bliben
Rob thank you for being there – what a family !
the day I met Linda changed my life. We will miss her so much Bill xx
Bill Philip